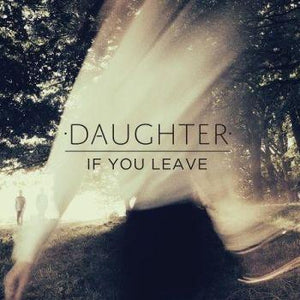 Daughter are a London-based trio consisting of Elena Tonra (vocals, guitar), Igor Haefeli (guitar) and Remi Aguilella (percussion).
Daughter started life in 2010 as an outlet for Elena's musings. After recording a 'Demos' EP, Elena joined forces with Igor, then fellow classmates studying music at college. A four-track EP, 'His Young Heart', was self released in April 2011, and with Remi completing the line up soon after, The 'Wild Youth' EP was released in late 2011. On the strength of these releases alone they have gained a loyal fanbase which continues to grow as public and media alike discover their charms.
With tickets for Daughter's first major UK tour long sold out, and recent single 'Smother' playlisted at Radio 1, 6Music and XFM, it's clear this is a band whose star is on the ascent.
'If You Leave' is Daughter's debut album. Recorded over a period of months at home and in various spaces around London, it was produced by Igor with additional production from Rodhaidh McDonald (The xx, Adele) and Jolyon Vaughan Thomas, and mixed by Ken Thomas (Sigur Ros, M83) at High Bank Studios.
Less of a statement of intent, these songs are more a snapshot of a year in Daughter's short life. Lyrically, Elena plumbs the depths of her psyche to reveal her innermost thoughts, finding catharsis in expounding those internal demons. There may be little light relief here, but the personal themes have universal appeal; tales of doubt, insecurity, fear, anger and loneliness all take centre stage.
Musically, Daughter balance an intricate interplay between vocal, guitar and rhythm section. Elena's vocals are fractured, often delivering savage words with a smoke-tinged whisper. Igor wrestles his guitar to build up a stark and brutal landscape, colliding with Elena's more structured rhythm guitar. All are punctuated by the jolts of Remi's minimalist drums.
'If You Leave' is a bold first move for an act still in its infancy, and yet the songwriting displays a maturity that belies their youth. Darkness may prevail on 'If You Leave', but the future looks extremely bright for Elena, Igor and Remi.