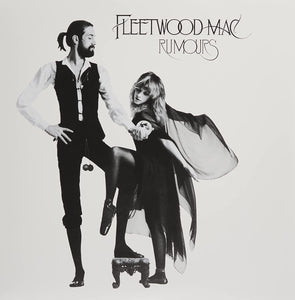 On February 4th 1977, after a year of recording through hedonism, scandal and relationship break-ups the british-american rock band Fleetwood Mac released their eleventh studio album,
Rumours
. Although troubled with tension and setbacks the second time round combination of Mick Fleetwood, Stevie Nicks, Lindsey Buckingham, John and Christine Mcvie, together with the production talents of Ken Caillat and Richard Dashut had created the band's ultimate masterpiece. The meteoric success of the album has been outstanding, with global sales of over 40 million records sold and numerous number ones across the world.
Rumours
is the kind of album that transcends its origins and reputation, entering the realm of legend - it's an album that simply exists outside of criticism and outside of its time, even if it thoroughly captures its era.