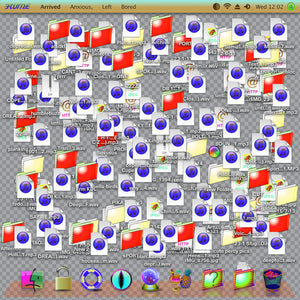 17/11/23
Wildly acclaimed, Grammy-winning artist Flume is releasing his surprise album; a surprise package of unheard music from the last decade 'Arrived Anxious, Left Bored' on vinyl on November 17th via Transgressive Records.
Arrived Anxious, Left Bored, released via Transgressive Records, is work reflective of the eclectic nature of Flume's output over the past ten years since his 2012 self-titled debut album, which launched the iconic producer's career. Spanning from underground house to atmospheric ambient tracks, Arrived Anxious, Left Bored features collaborations with celebrated producer Emile Haynie (Dua Lipa, Lana Del Rey, A$AP Rocky) and Jim-E Stack (Bon Iver, HAIM, Sudan Archives), as well as his first foray into using his own vocals with "All There 1.9 [2019 Export Wav]."
Ten years on, Flume is now a global headliner with a Grammy Award for Best Dance/Electronic Album and a total of four Grammy Award nominations to his name. After sharing his 2016 sophomore LP Skin, Flume went on to sell over 300,000 tickets globally across a sold-out, 59-date world tour that year, with headlining sets at Reading & Leads Festivals and the famed Alexandra Palace. In 2019, Flume's acclaimed Hi This Is Flume mixtape earned him a second Best Dance/Electronic Album Grammy nomination and he played lineup-topping sets at festivals worldwide including Lollapalooza, Osheaga, Outside Lands, Japan's Summersonic, Italy's C2C and more.