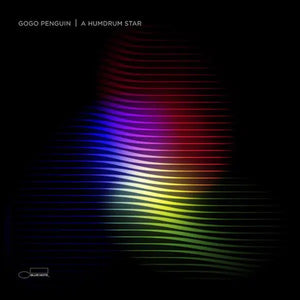 Different worlds have always collided, vividly, in the sound of GoGo Penguin. The Manchester-based trio conjure richly atmospheric music that draws from their shared love of electronica, their grounding in classical conservatoires and jazz ensembles alongside indie bands, and a merging of acoustic and electronic techniques. Their latest album,
A Humdrum Star
, builds on the heady momentum of its acclaimed predecessors, the Mercury Prize-nominated
V2.0
(2014) and
Man Made Object
(2016), marking their move to the legendary Blue Note Records), and transports it to new realms. Their latest material reveals both native turf and far-flung influences. They evoke the symbiotic flow between Nick, pianist Chris Illingworth, and drummer Rob Turner, as well as their seasoned relationship with producer and sound engineer Joe Reiser (credited as the "fourth member" of GoGo Penguin, both on tour and in the studio) and co-producer Brendan Williams. As with previous albums, these tracks stemmed from a love of electronic music, whether collectively developed from "sketches" written by Rob on DJ / producer tech including Logic and Ableton, or composed on the bass or at the piano. That electro-acoustic tension pulses throughout the new album, from the beautifully brooding piano melody and dissonance that makes opener
Prayer
so soulful yet unsettling, to the stirring, house-y reverb that gives way to Rob's propulsive beats on
Bardo
.