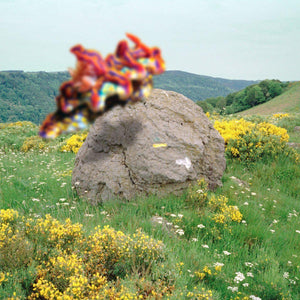 Pre Order Released 08/10/21
This is a record about our relationship to nature: How do we perceive it, how do we represent it in the western world? Why was it separated from us, from culture? How can we create a new relationship in an era of major environmental challenges?
It took 5 years for Joakim to complete this album, especially to collect all the field recordings that populate the fauna and flora of this immersive record where he goes back to his roots in IDM, Classical Music, avant-garde Pop and Ambient.
Through 16 tracks, Joakim explores a world of sounds that blur the line between the natural and the artificial, a psychedelic journey on a modern Noah's Ark.
The album is also the most collaborative work of Joakim so far. In a time of pandemic isolation, he reached out to a wide range of contributors, from American experimental drummer Greg Fox to conceptual Taiwanese artist Yutie Lee, from Chicago Jazz new ambassador Angel Bat Dawid to Italian philosopher Emanuele Coccia.