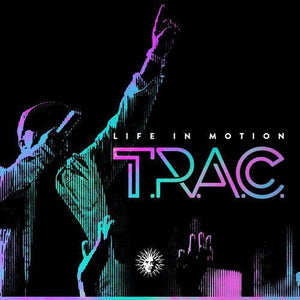 Pre Order Released 16/07/21
The debut Drum & Bass album from New York native T.R.A.C. pressed to vinyl for the very first time due to public demand!

Features productions from Lenzman, Calibre, Serum, L-Side, Command Strange, Bladerunner, Marc Mac, Random Movement and many more. Lyrical collaborations from MC Conrad, Dynamite MC, David Boomah, Adrienne Richards, Christina Tamayo amongst others.

When it comes to Hip Hop, New York is home to many great MC's and artists of all genres. Anyone who has ever visited the borough of Brooklyn will have seen its wide mix of cultures, ethnicities, and renowned musicians living within some of the most historic neighbourhoods in the world. Growing up within this melting pot has inspired the MC known as T.R.A.C. and as a result, he holds a deep burning ambition To Rule And Conquer the scene he is so immersed in.

Although his roots lie in NYC Hip Hop, T.R.A.C. is also a long-time lover of breakbeats at 174bpm, taking inspiration from Marc Mac, legend of 4 Hero and Reinforced fame, who would eventually produce his debut album on BBE Records. Building a loyal following over the past ten years, performing at Drum and Bass events all over North America, Canada and Europe, it was on one such occasion that he caught the attention of V Recordings head honcho Bryan Gee who instantly recognised his lyrical skills and the opportunity to unite that East Coast Hip Hop style with its distant cousin from across the pond, Drum and Bass. This album is the result of that link up. The first full length D&B album from a US MC!