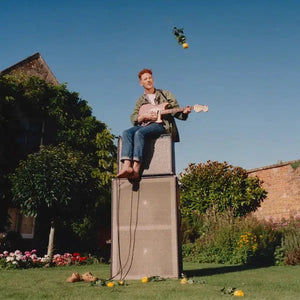 Clear Vinyl
Willie made one of the great debut bedroom records in People And Their Dogs,which Yala! were huge fans of and felt very lucky in the wake of that to get a chance to work him, firstly on the follow EP 666 Kill, and latterly on this album.
Twin Heavy was recorded in a couple of wildly productive weeks at Echo Zoo Studios in Eastbourne with producer Loren Humphries (Florence And The Machine, Last Shadow Puppets, Arctic Monkeys, Tame Impala).
Willie spent his teens with his ambitions set on a life as an amateur boxer but an introduction to the music of Neil Young set him on an accidental path of discovering he had a very natural ease with melody. This collection of songs is the best material from this last year of writing and recording and markes a classic second album.