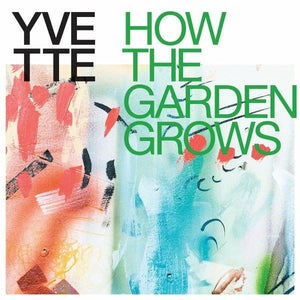 Yvette conjures atmospheres that are both disturbing and familiar at once, pushing synthesizers, effects pedals, vocal processors, acoustic-electric drums, and midi guitar controllers to their extremes. Singer/multi-instrumentalist Noah Kardos-Fein and drummer/multi-instrumentalist Dale Eisinger think of their music not so much in terms of sound as in terms of feeling.
The New York duo uses music both as therapy and a weapon, as an outlet for the stress of the daily grind and a release of the pent up tension that metastasizes only after living in a busy, unrelenting metropolis. How The Garden Grows reconfigures the anxiety of the moment into deeply spiritual, wildly aggressive, and frequently beautiful noise music, in the tradition of early post-punk and industrial artists like Throbbing Gristle, Cabaret Voltaire, and This Heat.
The album was written and recorded over three years, as Kardos-Fein and Eisinger watched developers raze many of their favourite NYC venues. Rather than disappearing into the rubble of the city they love, How The Garden Grows grew out of that chaos. "It's nearly impossible to compare them to any other band," wrote Meredith Graves for the Village Voice in 2016. Having gained lasting acclaim for their debut LP Process, the follow-up EP Time Management and their bewildering, inspirational live show, Yvette's near-decade as a band coalesces with this LP. They've performed alongside The Rapture, Sleigh Bells, Lydia Lunch, Liars, Liturgy, Factory Floor, Xiu Xiu, A Place To Bury Strangers, Oneida, Metz, Diiv, The Soft Moon, Priests, Dan Deacon, Pissed Jeans, and Thurston Moore.